The Internet of Things (IoT) pushes the digital revolution. Property 4.0 is here and it is providing access to data insights by fully harnessing the capabilities of advanced connectivity. Safety and security will be greatly enhanced. IoT will automate data security by analyzing and raising alerts when a system behaves abnormally. Trending development strategies are to make properties more productive for the occupants. The goal is to increase efficiency, comfort, and sustainability. An autonomous building is capable of automatically adapting based on occupancy, weather, time of day, energy consumption, and a plethora of other factors. These adjustments attempt to meet specific needs for each individual and the collective occupants.
One of the latest installments of the IoT evolutions is the convergence of AUTOParkit an autonomous parking system with an autonomous building. This integration across a comprehensive open digital building architecture produces exciting outcomes that enhance the user experience. It starts with cars entering the building. AUTOParkit is the first integrated system that detects the vehicle via entry gate, VRFID (Vehicle RFID), LPR (License Plate Recognition), motion-activated cameras, ultrasonic sensors, or buried proximity sensors. After the vehicle is detected AUTOParkit directs the driver to an available Load Bay and alerts the building automation system. The early notification maximizes the time for the building to begin to react for access control, path lighting, passenger elevator, and diminishes the user's wait time for building services.
When an AUTOParkit Garage communicates with an Autonomous Building, it enhances the user experience.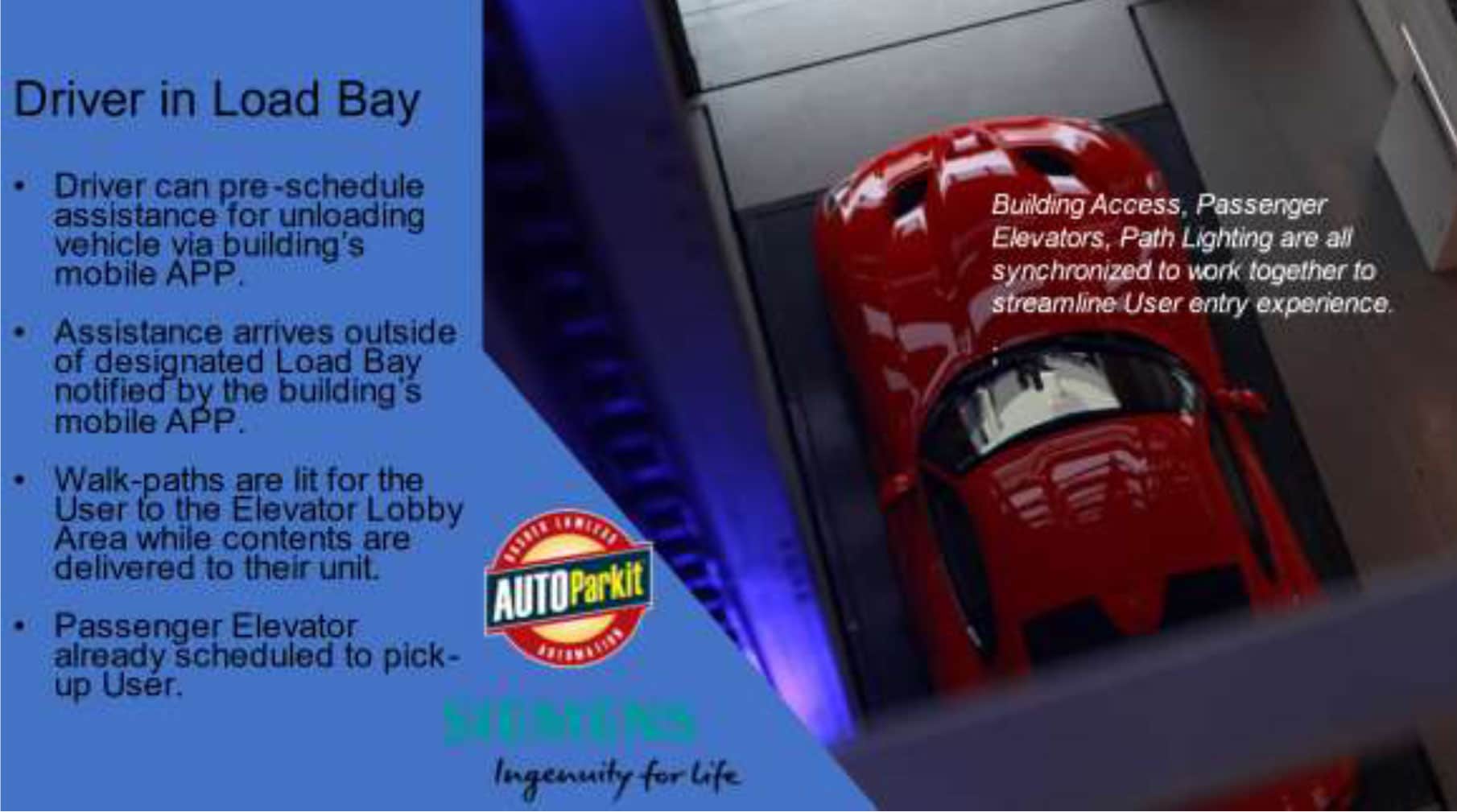 IoT allows a cloud-based platform, which integrates the architectural, structural, and MEP design into a common format that previously would have been working in independent silos. In the layout below, Autonomous Cars communicate with AUTOParkit connected with a Digital Building Infrastructure. This allows added functionality by interfacing with Autonomous Cars and new services such as Automated Valet Services (AVS).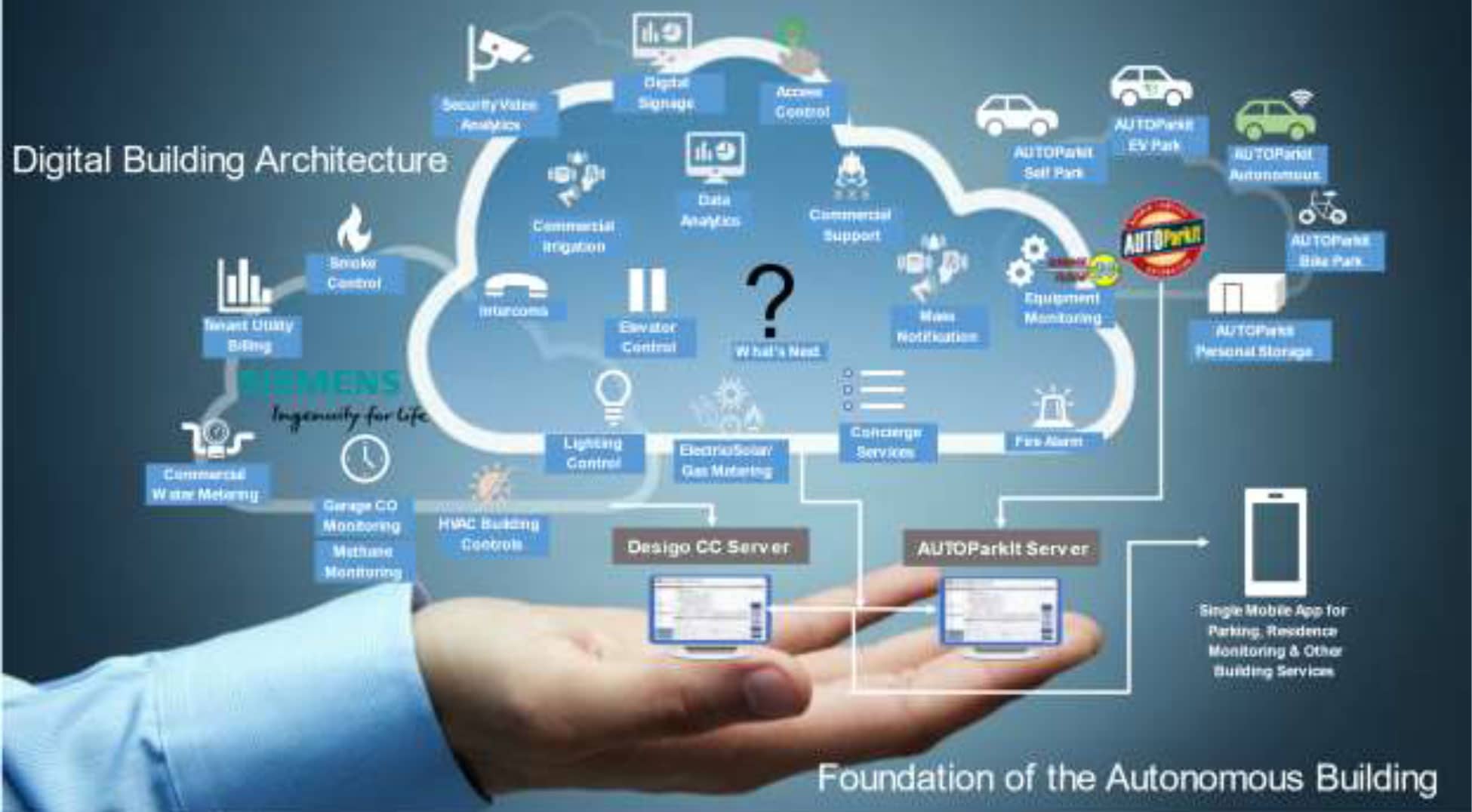 Autonomous Cars – Autonomous Cars communicate with AUTOParkit, an autonomous parking system using V2I (Vehicle to Infrastructure) protocols. They will be directed into an AUTOParkit Load Bay and parked into the secure rack storage. An EV (Electrical Vehicle) will be charged as needed and any incurred charging costs will be individually processed in the background in real-time.
Automated Valet Services (AVS) – When a driver disembarks their vehicle at the designated automated drop-off zone the autonomous vehicle will be unmanned and self-directed into the AUTOParkit Load Bay. As the driver alerts AUTOParkit from a touchless interface, AUTOParkit delivers the autonomous vehicle to an available Load Bay. Once inside the Load Bay, the autonomous vehicle will proceed to the valet kiosk to pick up its occupants after overhead garage doors open.
If you need information, please contact us.