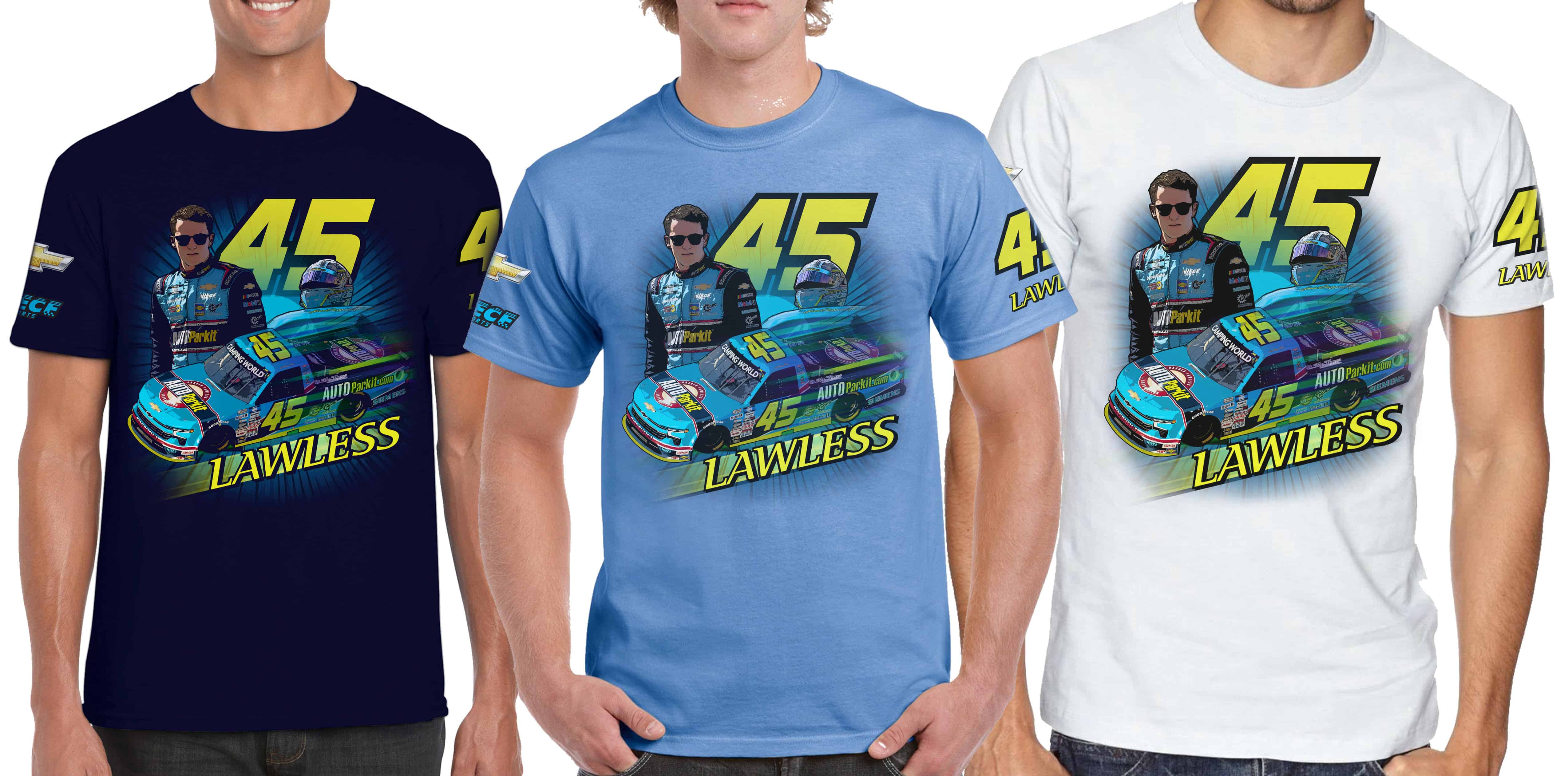 Lawless Alan, driver of the No. 25 Niece Motorsports, Autoparkit.com, Siemens, Chevrolet Silverado in NASCAR'S Camping World Truck Series has officially launched his new 2022 apparel line.
Alan's line offers unique form and function. The high-quality shirts are manufactured with the environment in mind. 100 percent of the fabric is USA sustainably grown and ethically harvested cotton from the USA.
The fabric itself is woven from recycled cutting scraps with 33 percent of the production energy coming from renewable energy sources. The mid weight Ts also feature DryBlend® technology delivering moisture wicking comfort year-round.
Alan's new line of shirts features two great graphic styles that are available in three colors: navy blue, Carolina blue or white. Men's come in sizes small through XXL and the Lady's shirts are available in sizes XS through large.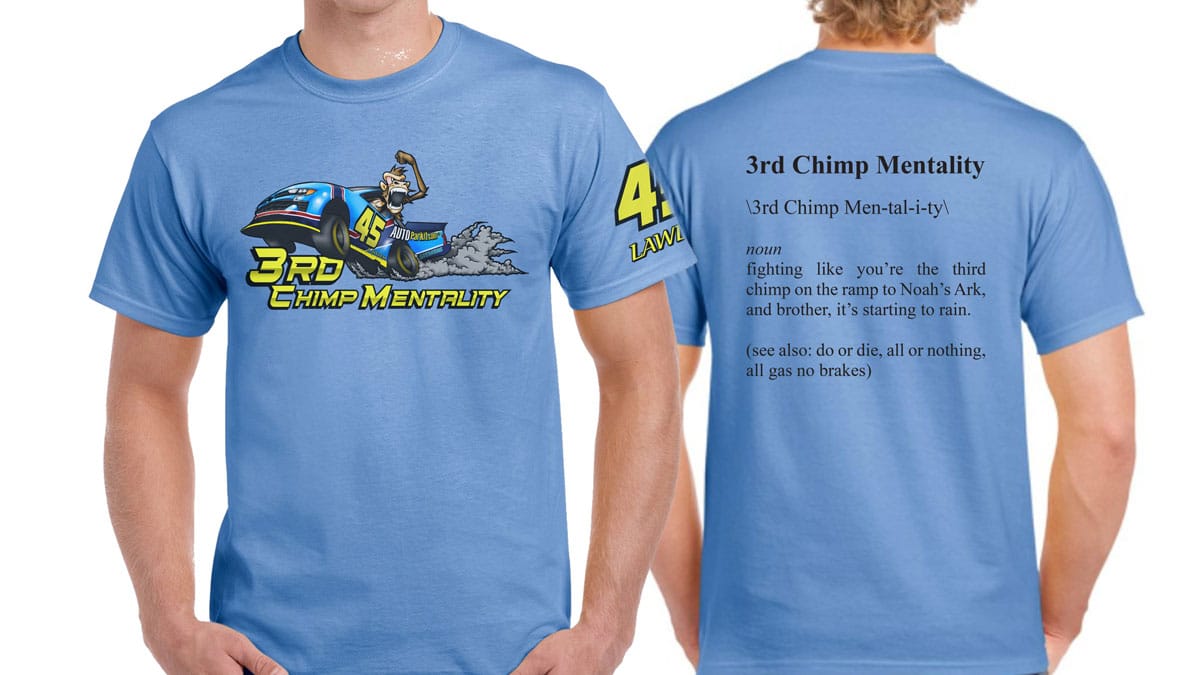 Alan said this about his 3rd Chimp Mentality line, "We wanted to come up with something fresh and fun that would represent my dedication and my desire to win. 3rd Chimp Mentality does just that, and I think fans will all love it! The graphics are cool, and the back of the shirt includes tells how I approach not just a race – but my preparation with the determination of the third chimp attempting to board Noah's Ark."
The line features a traditional fan-T as well as his "3rd Chimp Mentality" theme. Both designs are printed on high quality T-shirts and include graphics on both sleeves.
3rd Chimp Mentality
\3rd Chimp Men-tal-i-ty\
noun
fighting like you're the third chimp on the ramp to Noah's Ark, and brother, it's starting to rain (see also: do or die, all or nothing, all gas no brakes).
Our latest offerings are truly high-tech, made by Hardcore Fish and Game, specialty shirts designed for outdoor feature UPF material that block 98 percent of UVA and UVB rays offering unmatched skin protection for those long days at the track. This amazing product also provide antimicrobial protection, are breathable, quick dry and moisture wicking to keep you cool and comfortable. Both men's and women's shirts are flexible, wrinkle resistant, stretchable and super soft. Our shirts for women feature a V-neck and a tapered cut that look great!
The new line is available exclusively at www.lawlessalanracing.com. The site also includes Alan's complete racing schedule, the latest news, as well as a regularly updated gallery regularly updated and wallpapers for fans to download. You can also follow Lawless on Instagram at "lawless_alan".