AUTONOMOUS PARKING GARAGE
with Electric Vehicles
The AUTOParkit™ System equipped with AUTOChargit
delivers Fully Automated Electric Vehicle Charging Stalls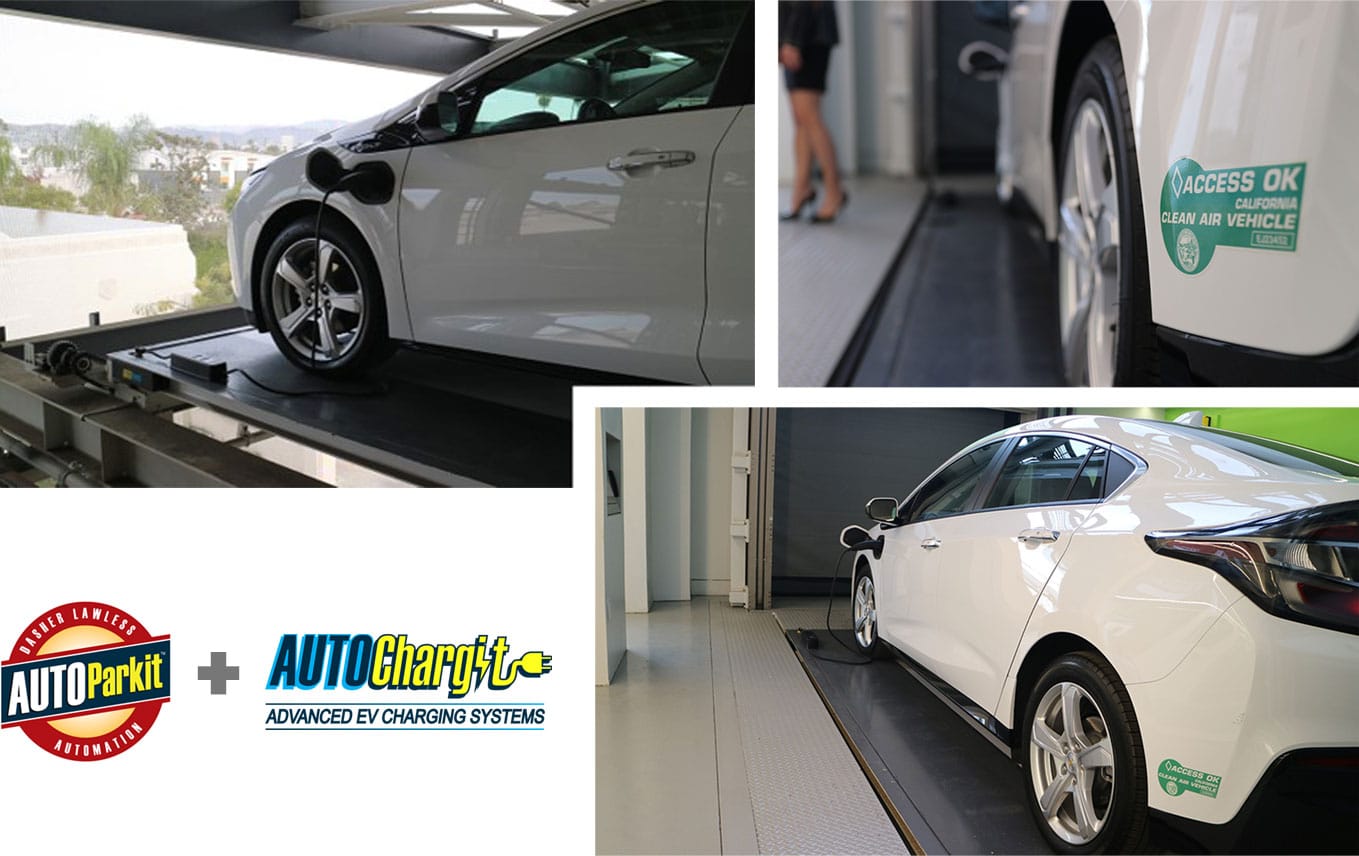 AUTOChargit Electric Vehicle Pallet
RELIABLE: AUTOChargit Pallets are designed and constructed with the same strength and durability features of a Standard Pallet.
CONVENIENT: Two electric vehicle sockets are provided on each AUTOChargit Pallet so that the driver can easily plug their EV into the AUTOChargit Pallet regardless of the vehicle's EV Port location.
VERSITLE: AUTOChargit Pallets support Level I, Level II, and DC Fast Charging.
SAFE: While the AUTOChargit Pallet is in the Load Bay it is disconnected from the power source, so it is perfectly harmless.
ERGONOMIC: EV Sockets are on a slight angle to ease plugging in the EV Patch Cable.
RUGGED: The EV Sockets are recessed and can be driven over without damage.
ROBUST: The EV in the Load Bay still provides a positive indicator when the EV Patch Cable is plugged in.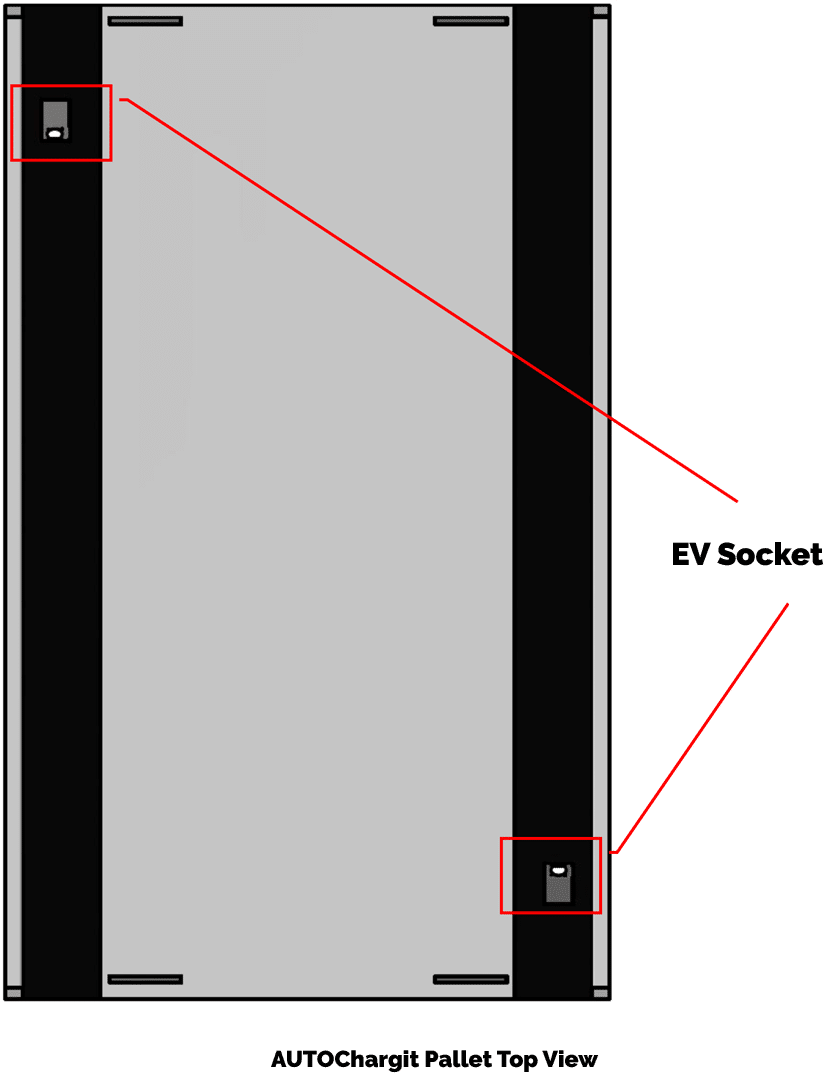 CONVENTIONAL PARKING GARAGE
w/ Electric Vehicles
PROBLEM: Providing one EV Charger per stall is expensive especially when you consider it may only charge a single car the entire day.
SOLUTION: AUTOChargit we offer a single EV Charger for every 12, 8, 4 stalls and switch power only to the stalls that require it
BENEFIT: Reduces your capital costs by a factor of 10 at the same time increasing your effective capacity.
USER EXPERIENCE: Remains the same and using our Mobile APP they can be notified when their EV has been charged.

AUTOChargit can provide up to a 10x
Reduction in Capital Expense AND Increase your
Effective Capacity to Charge Vehicles.