Overview
AUTOChargit Advanced EV Charging Systems
AUTOChargit provides a complete turn-key solution for the design, installation, operation, and maintenance of an EVCS. Take the first step and request a free audit of any site and let us help to determine the correct set of products and services that balances your market demand and budget. Do not over-capitalize a site by leveraging AUTOChargit's modular/scalable architecture to grow as the actual market demand increases.
 AUTOParkit pioneered autonomous parking systems and has become a market leader. This domain expertise in autonomous systems has been applied to EVSE to maximize performance and reliability. Dasher Lawless Automation has formed a strategic partnership with ITHENA, a global OEM that serves multiple EVSE providers, to deliver a seamless solution for Stationary, Mobile, Fleet, and Automated applications. AUTOChargit applies a holistic approach to EVCS solutions.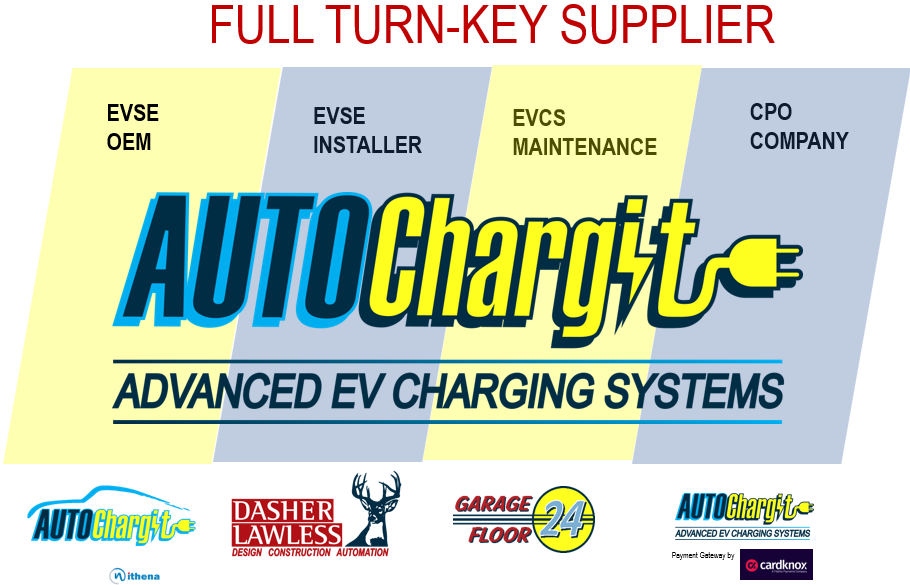 Stationary
AUTOChargit Stationary – Designed for traditional parking garages, surface lots, and street parking. Dasher Lawless has patented technology to introduce an industry-first Switching Charger.
CONVENTIONAL PARKING GARAGES, SURFACE LOTS, and STREET PARKING for ELECTRIC VEHICLES
PROBLEM: Providing one EVCS per stall is expensive especially when you consider the total installed infrastructure cost and it may only charge a single car for the entire day.
SOLUTION: AUTOChargit offers a single EV Switching Charger connected to 10 EV Ports and automatically switches power to the next EV. This allows 10 EVs to be plugged in at the same time to a single Switching Charger.
BENEFIT: Reduces your capital costs by a factor of 10 at the same time increasing your effective charging capacity.
USER EXPERIENCE: Leverages the AUTOChargit Mobile APP so a user can be notified when their EV has been charged.
AUTOChargit Mobile App Demo
Mobile
AUTOChargit Mobile – Designed for providing transportable Mobile EVCSs for roadside assistance, fleet support, or temporary locations such as tailgating, concerts, and fairs.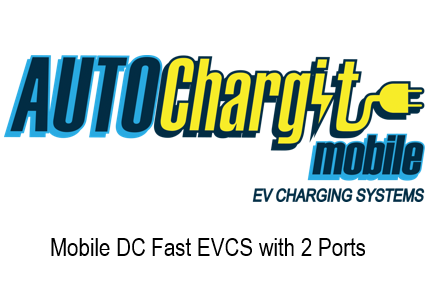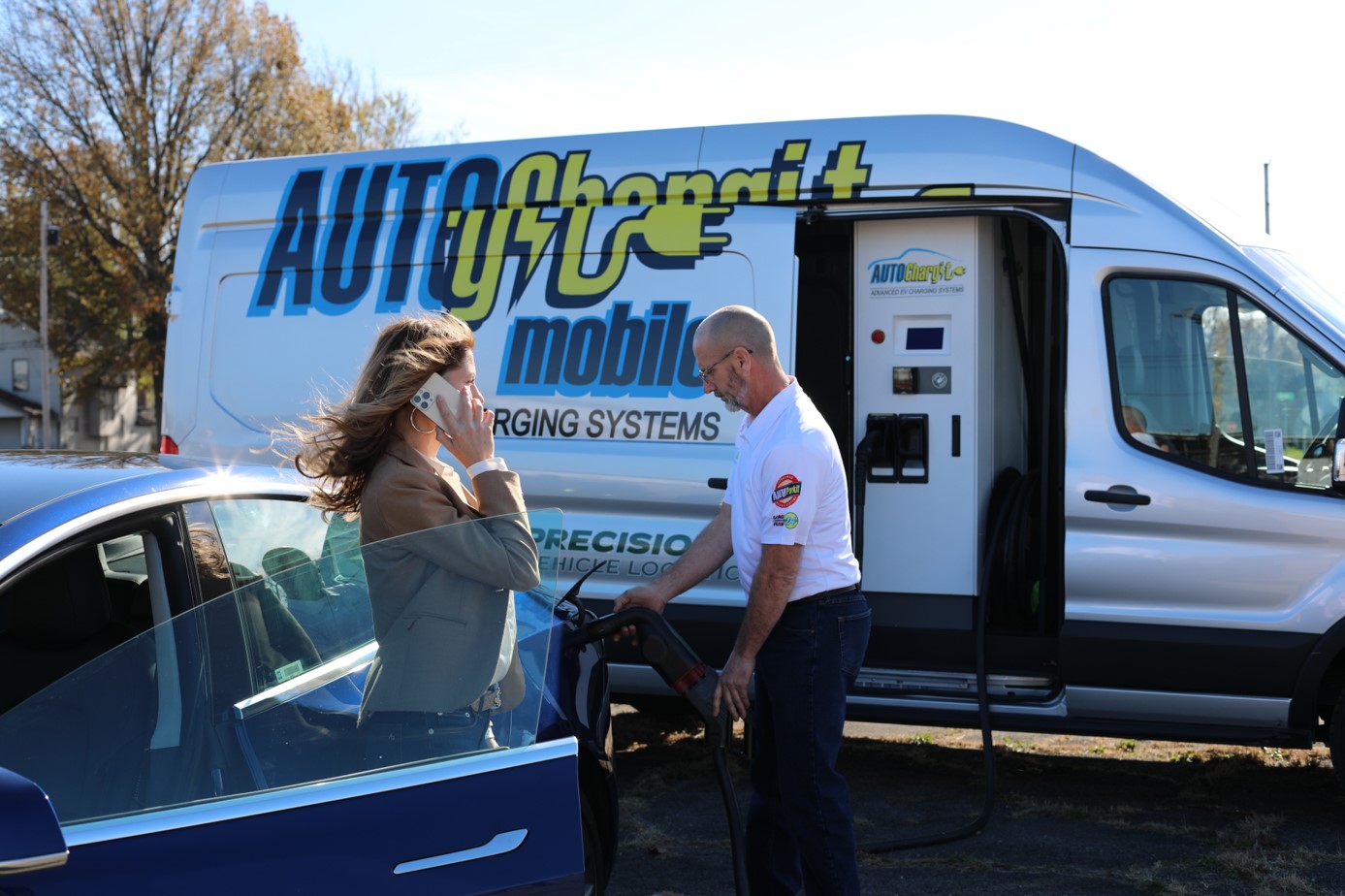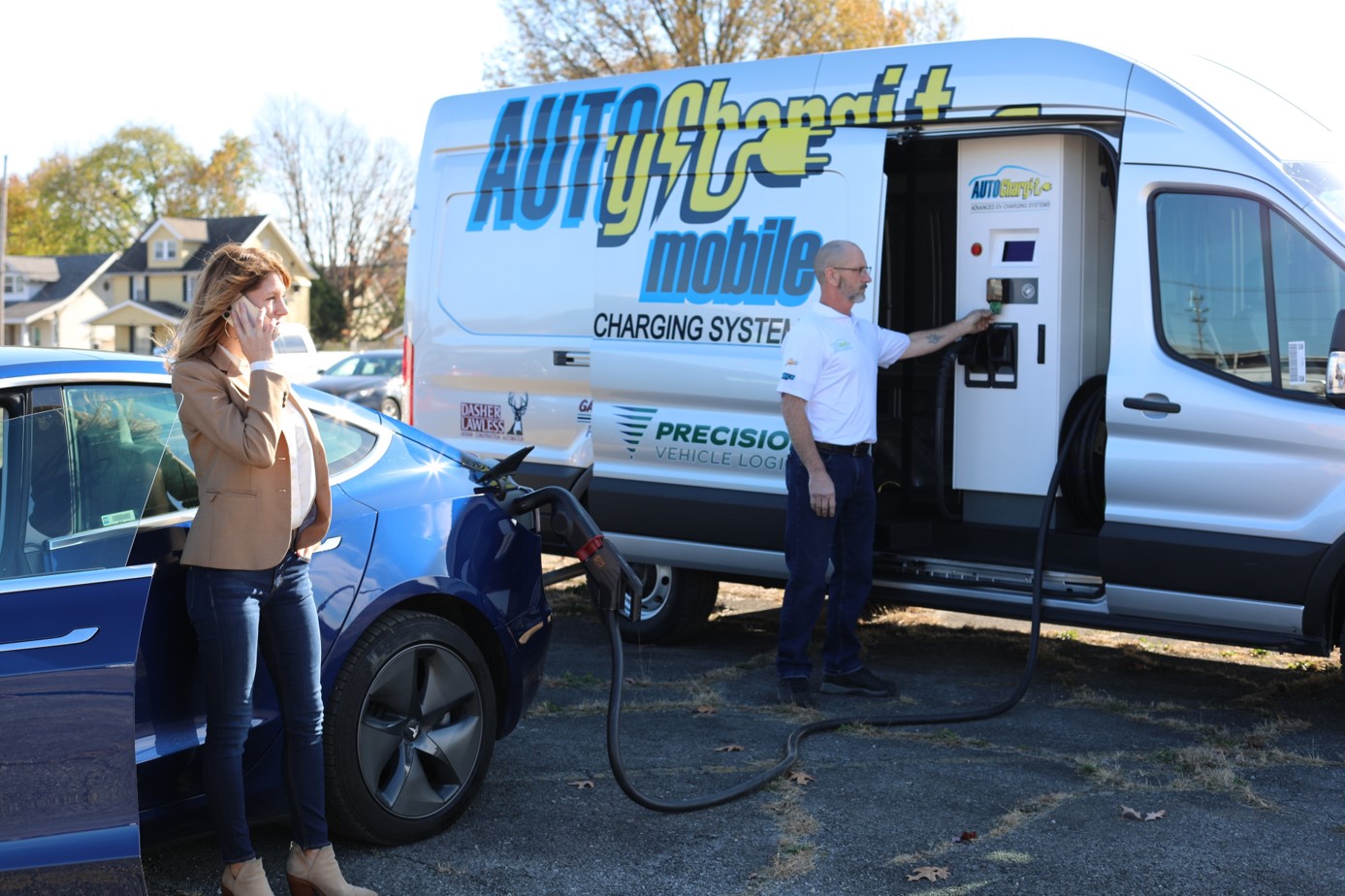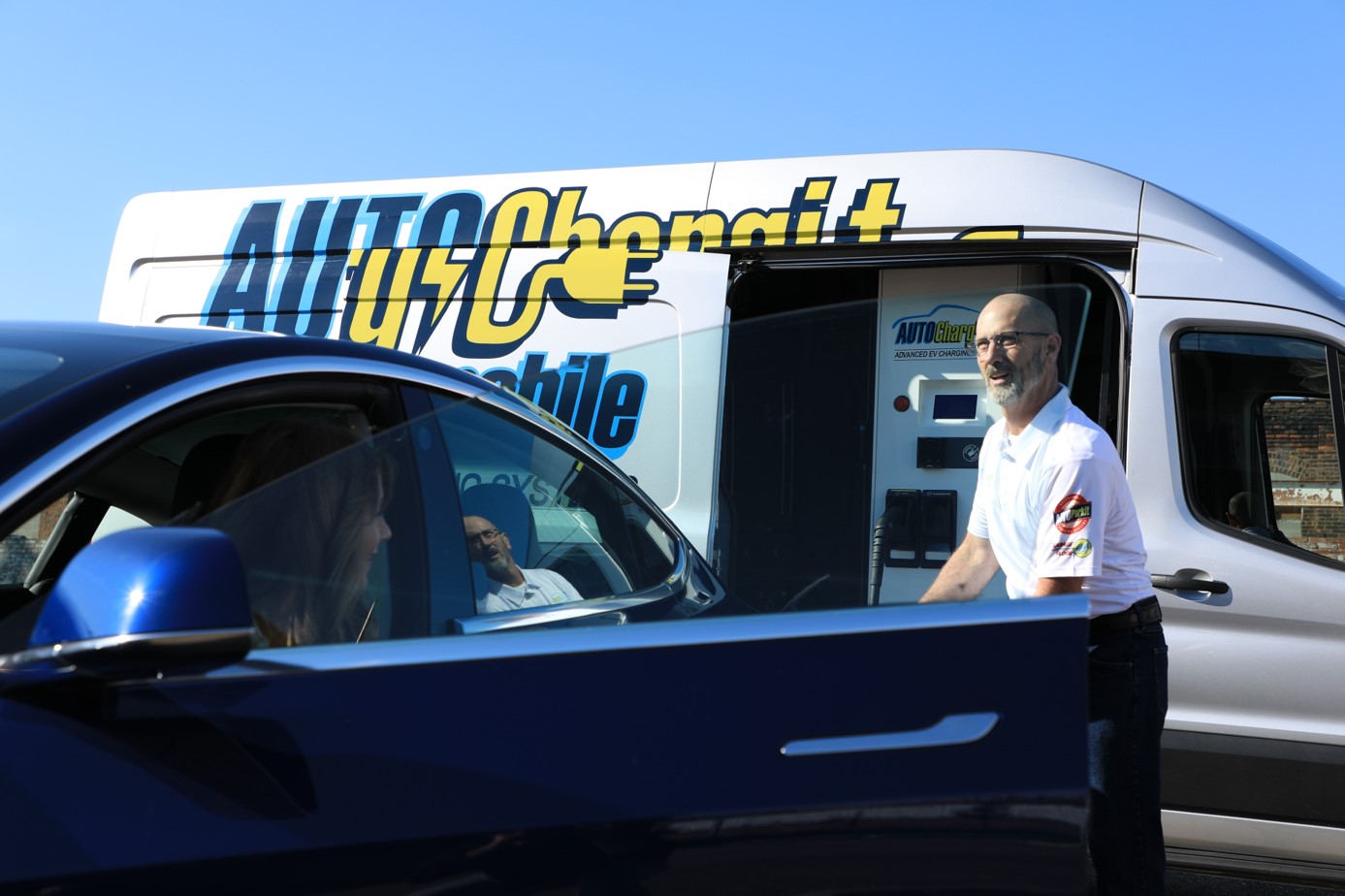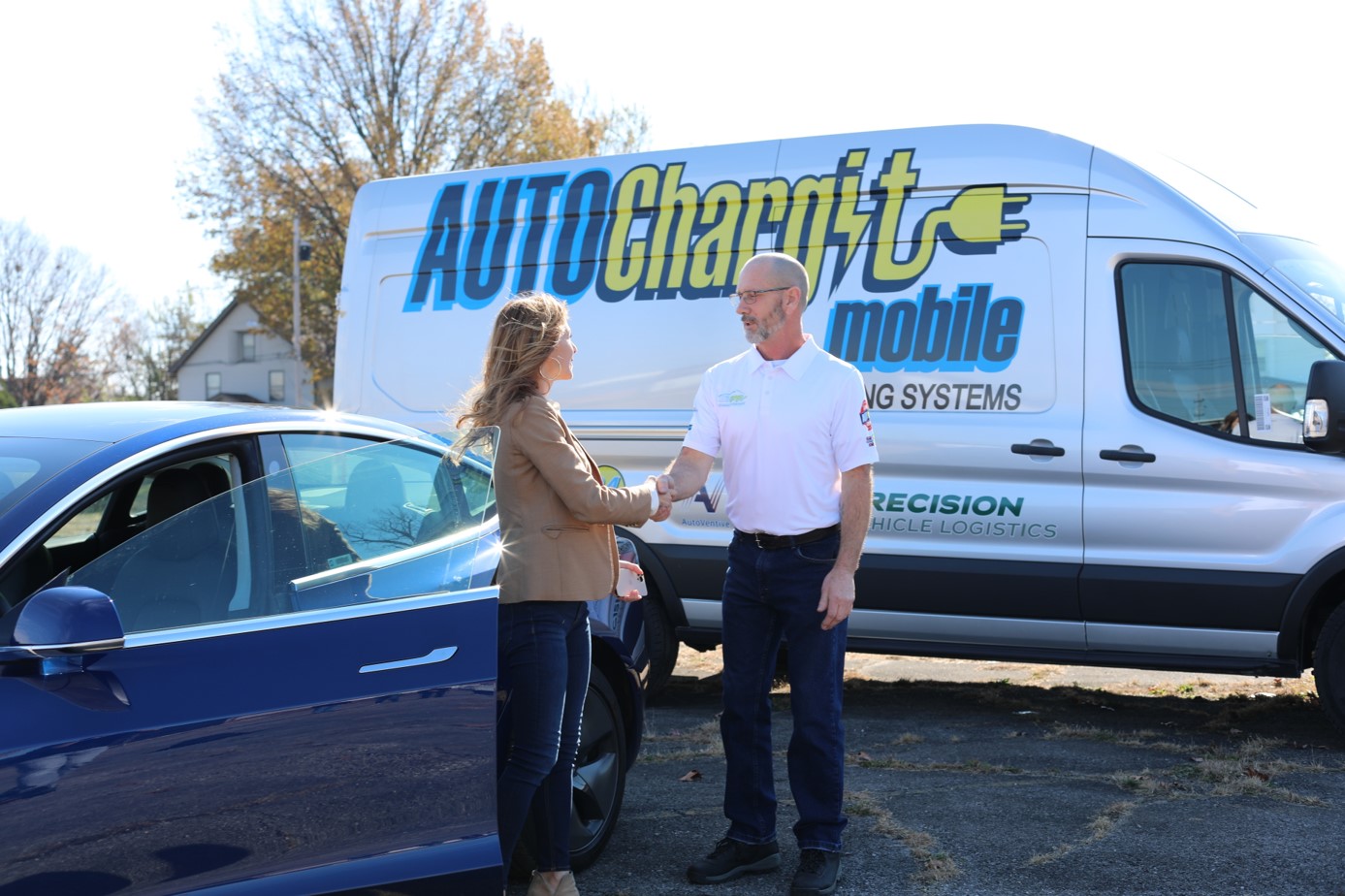 Charge Anxiety is real, but so is AUTOChargit Mobile. Wherever you need a boost, AUTOChargit Mobile is available.
BUY ○ LEASE ○ SUBSCRIBE
Fleet
AUTOChargit Fleet – Designed for charging fleets of vehicles and serving real-time data to YMS (Yard Management System), FMS (Fleet Management Software), or ERP (Enterprise Resource System).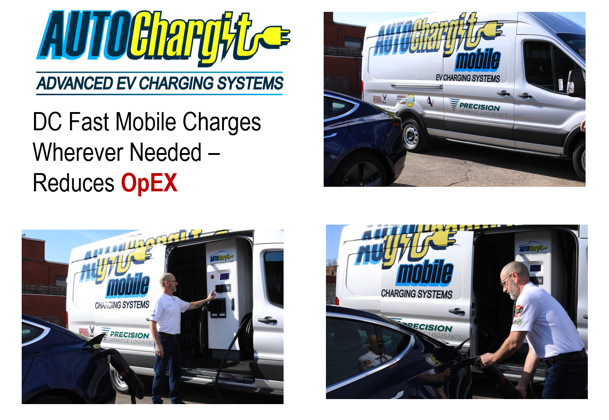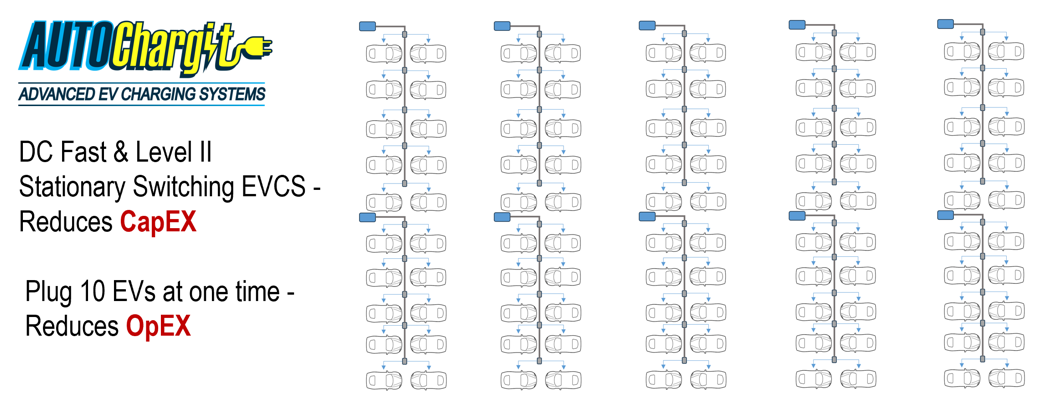 Automated
AUTOChargit Automated – Designed for autonomous parking garages (e.g., AUTOParkit) and mechanical parking systems (e.g., parking stackers or parking puzzle systems).
AUTONOMOUS PARKING GARAGE WITH ELECTRIC VEHICLES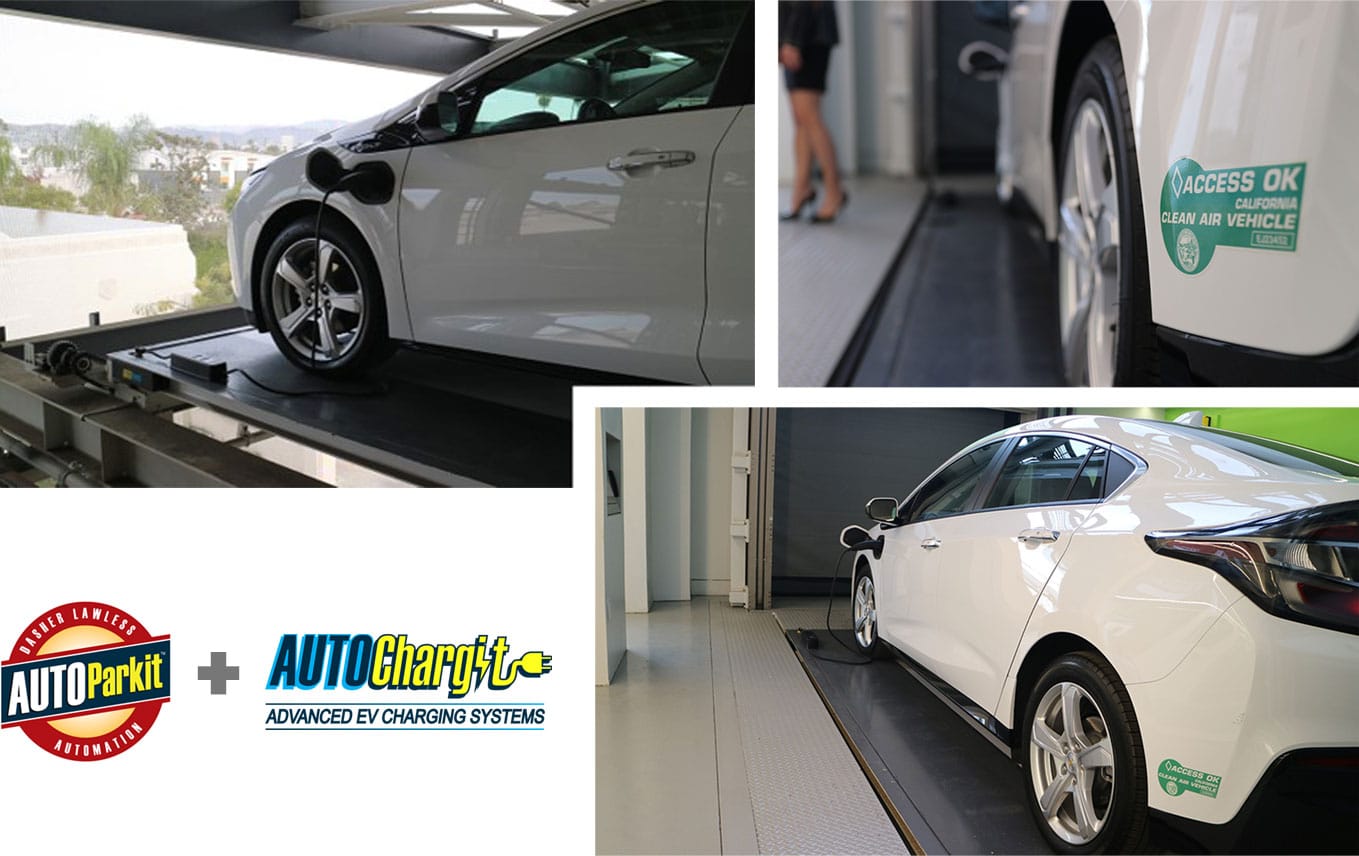 The AUTOParkit™ System equipped with AUTOChargit delivers Fully Automated Electric Vehicle Charging Stalls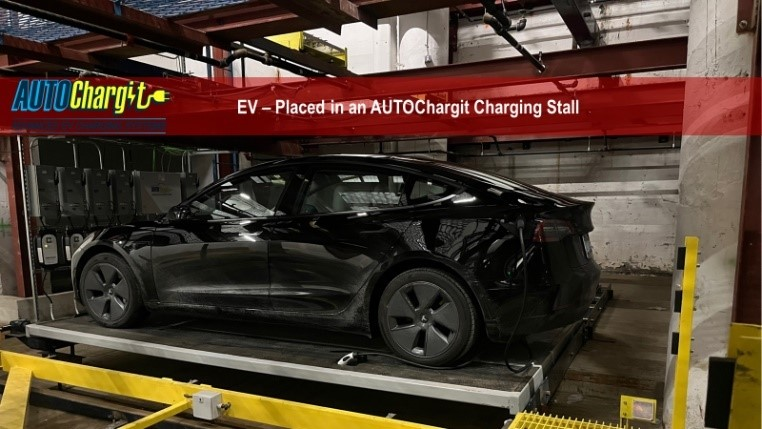 AUTOChargit Electric Vehicle Pallet
RELIABLE: AUTOChargit Pallets are designed and constructed with the same strength and durability features of a Standard Pallet.
CONVENIENT: Two electric vehicle sockets are provided on each AUTOChargit Pallet so that the driver can easily plug their EV into the AUTOChargit Pallet regardless of the vehicle's EV Port location.
VERSITLE: AUTOChargit Pallets support Level I, Level II, and DC Fast Charging.
SAFE: While the AUTOChargit Pallet is in the Load Bay it is disconnected from the power source, so it is perfectly harmless.
ERGONOMIC: EV Sockets are on a slight angle to ease plugging in the EV Patch Cable.
RUGGED: The EV Sockets are recessed and can be driven over without damage.
ROBUST: The EV in the Load Bay still provides a positive indicator when the EV Patch Cable is plugged in.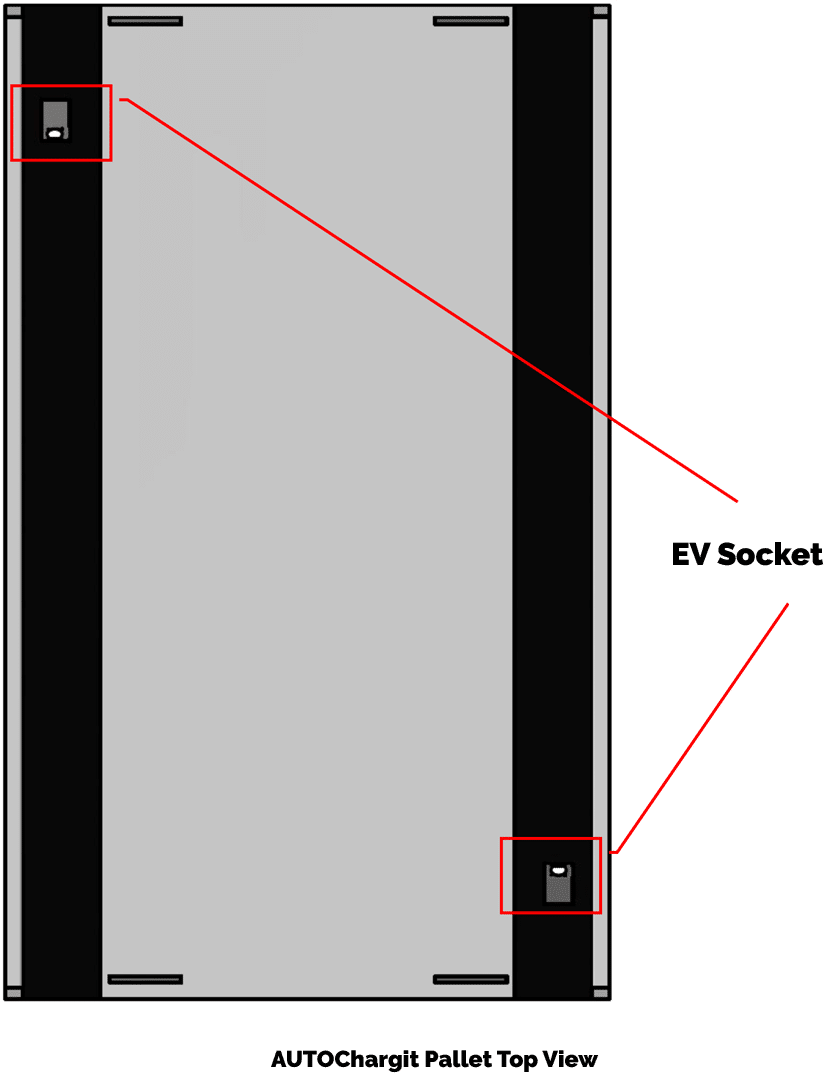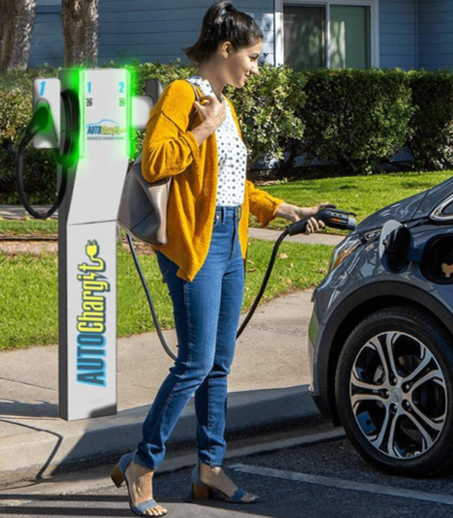 AUTOChargit Stationary
Provides Smart Charging Technology. Increases the effective usage of an EVCS  while diminishing the infrastructure and Capital Expenditure requirements by as much as 80%.

Plug 10 EVs at one time – Reduces OpEX
AUTOChargit Fleet
Collects critical data like when an EV was charged, how much electricity consumed, when electricity was shut off, battery level, etc.

Sends instant notifications in situations where an EV not taking a charge or if a EVCS faults.

Provides historical data as to an EV charging performance.

API to cloud-based software to ease integration to YMS, BMS, or FMS.
AUTOChargit Mobile
Provides superior charging capacity, speed in charging and mobility

Is battery mobile DC Fast Charging Units that are Zero Carbon emissions.

Charge multiple cars to twenty, thirty, forty percent or more without being refueled or recharged

Provide smaller units that can be used against rail lines with the ability to charge to the top levels of train cars.
AUTOChargit Automated
DC Fast and Level II EV Stalls with automated swapping

Integration with POS

Integration with Building Technologies

Integration with EMS
AUTOChargit [Stationary, Mobile, Fleet, AUTO]
Manufactured in the USA at the Warren, OH Factory

Monitoring Team Based in Warren, OH.

AUTOChargit can provide up to a 10x
Reduction in Capital Expense AND Increase your
Effective Capacity to Charge Vehicles.