Dasher Lawless Racing Team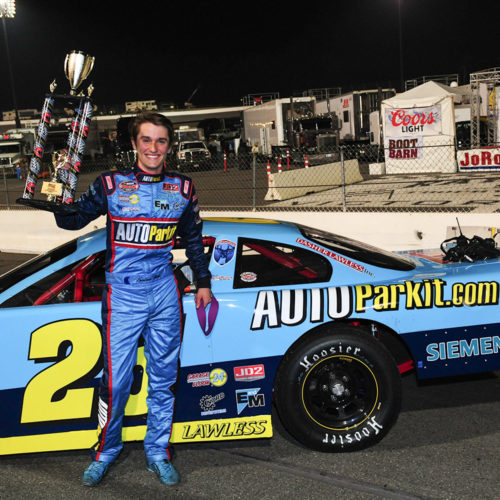 Age: 17
Hometown: Van Nuys, CA.
Year Started Racing: 2013
Racing Division: NASCAR Late Models
Race Track Circuit: There are 6 different tracks that Lawless currently races on.
Favorite Track: Irwindale Speedway
In Lawless Alan's rookie season in the NASCAR WHELEN Late Model Series (2017) he led all rookies in points at Irwindale Speedway, had a win, 6 podium finishes, a dozen Top 5s and more than 20 Top 10s. He finished the season 4th in points in California and 44th in points nationally out of more than 1,000 drivers.
A PERFECT START. In 2018, in the first race of the year, he won the Late Model Winter Showdown at Kern County Raceway, qualified on the Pole (1st) and set a new track record beating the old record by more than 3/10s of a second! He won his second race of the season at Irwindale!
Lawless will be running for Championships this season at Irwindale Speedway and Kern County Raceway and will run more than 30 races this season in total. He will also be making his debut in the Trans Am Series running both Homestead Miami and Indianapolis Speedways for Mike Cope Racing with major sponsorship from AUTOParkit™ and Siemens. These races are televised on CBS Sports with more than 6 million viewers.
Lawless has enjoyed success since the beginning of his career winning the Las Vegas Road Course Series in the Young Lions Division in his first full season in Legends and then leading all rookies in the Truck Series at Irwindale before moving into Late Models. Lawless is also Magna Cum Laude at Notre Dame High School in Sherman Oaks, CA and has been accepted to the University of Alabama where he will be majoring in Automotive Engineering while continuing his racing career on both the East and West Coasts in Super Late Models, Trans Am and the K&N series.
Lawless has major sponsorship from AUTOParkit and Siemens with secondary sponsorship from Nord Gear and JD2 Inc. He is currently filming his first commercial as a spokesman for AUTOParkit and is slated to record a number of radio spots for the company as well. Lawless Alan is the projected favorite in the race for the Championship. Let him put your company in the Winner's Circle this season.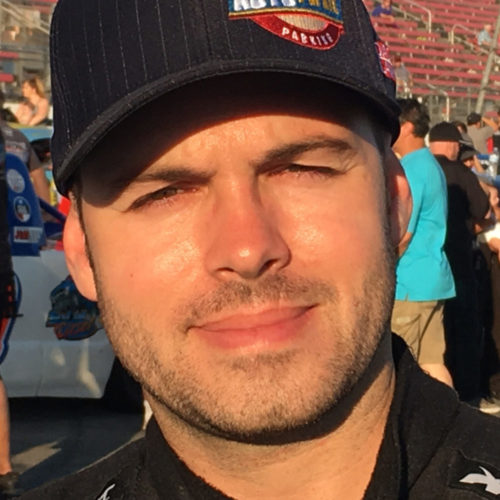 Hometown: CA
Year Started Racing: 2013
Racing Division: Drives Trucks
Race Track Circuit: There are 6 different tracks that Chad races on.
Favorite Track: Irwindale Speedway