Load Bays and Lobby Spring to Life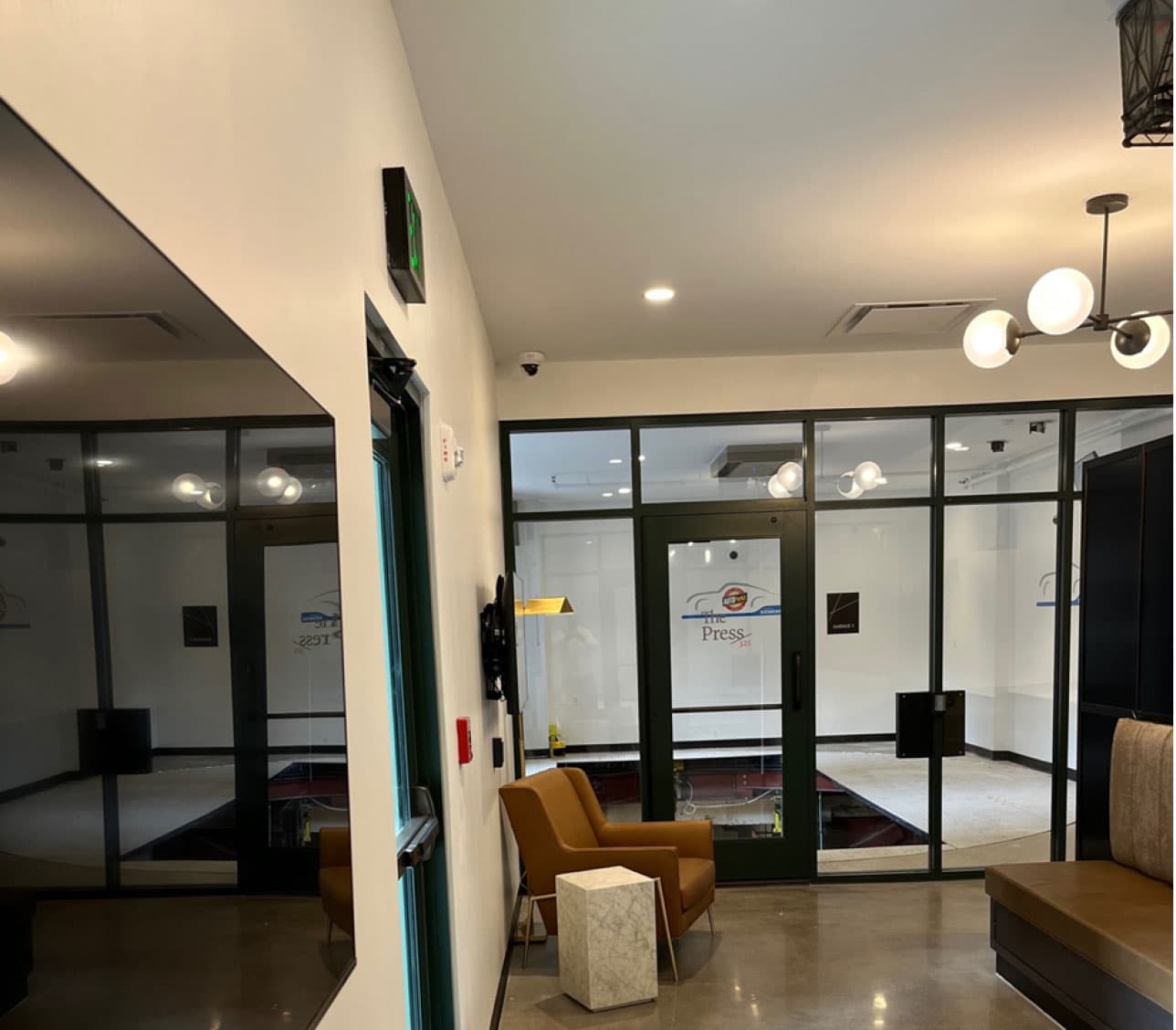 The AUTOParkit System at the PRESS/321 Building in downtown Detroit welcomes the completion of the two Load Bays and the Garage Lobby. The user experience is captivated inside the Load Bays and the Garage Lobby. The collective design team accomplished the goal of providing a showroom experience for each driver when dropping off or picking up a vehicle. The Garage Lobby boasts two flat-screen monitors: one for the Retrieve Queue and the other for Infotainment.
Load Bay #1 as seen from the Garage Lobby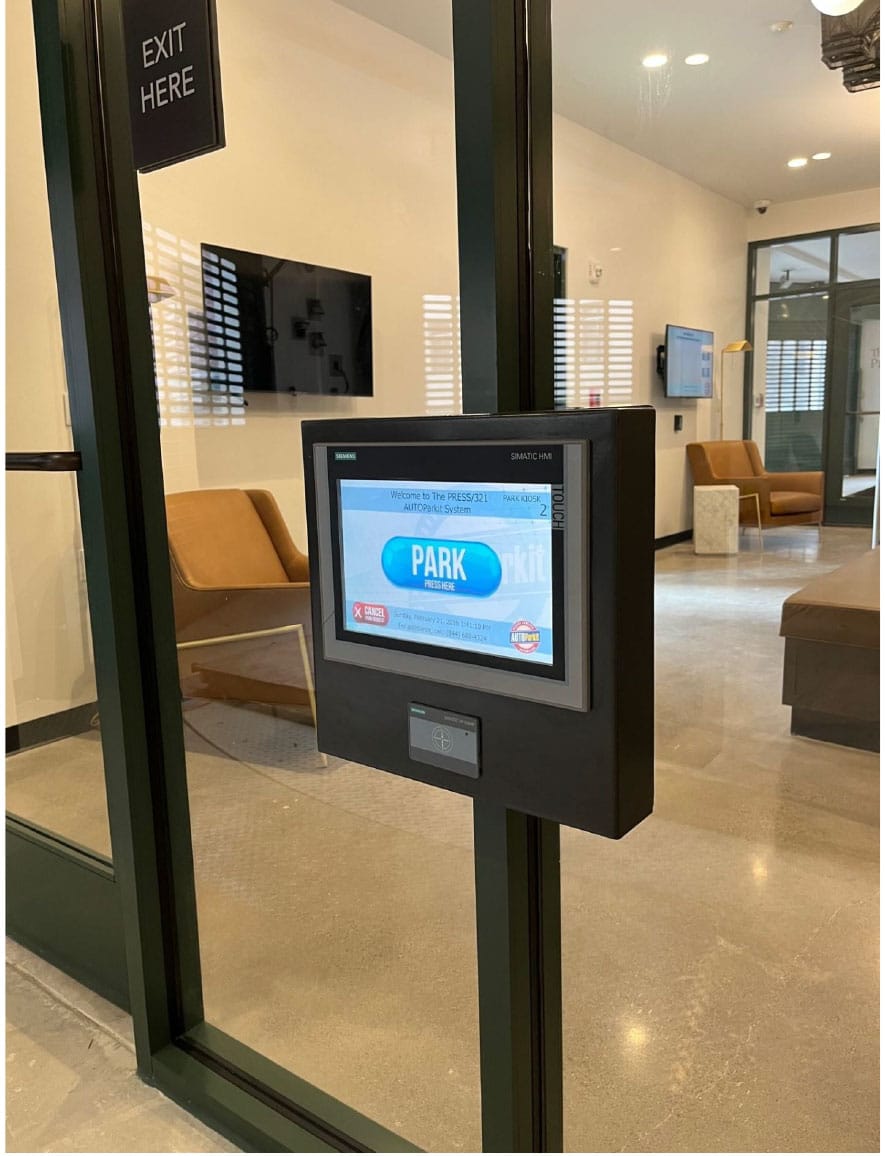 Each Load Bay uses an extensive amount of glass and natural light that enhances the open, welcoming, and safe feeling of being inside a world-class historic building. The Park Kiosk features a touchscreen conveniently positioned near the passage door.
View of Garage Lobby From Load Bay #2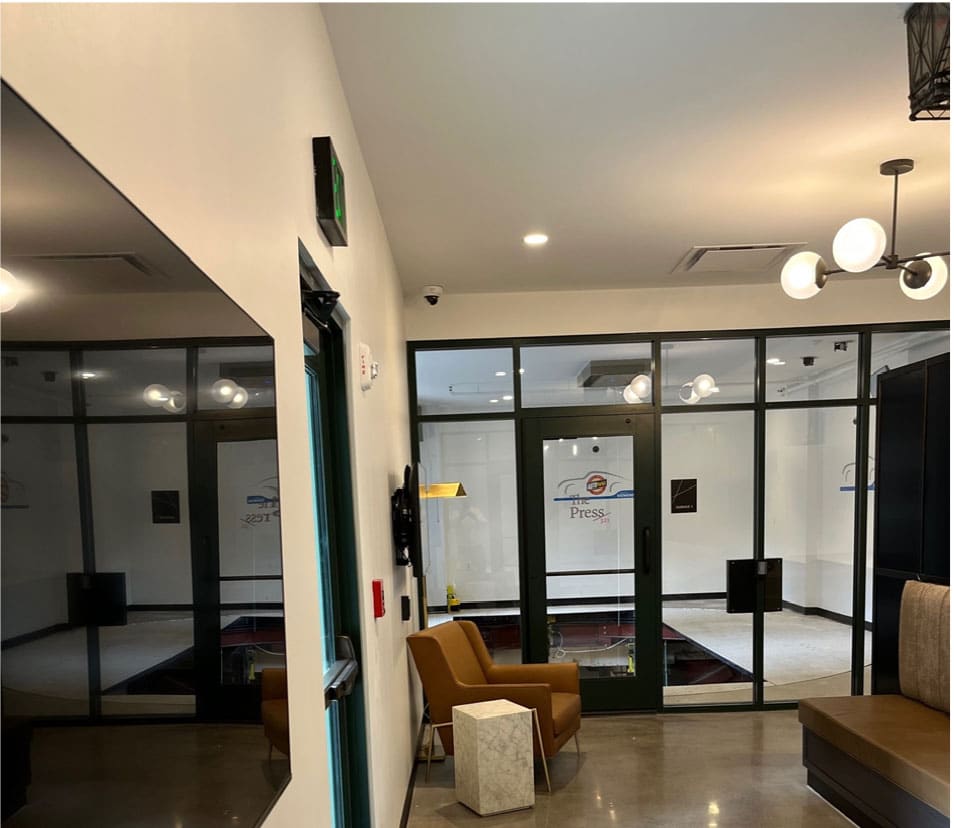 Each Load Bay is equipped with a rotating deck since the cars enter the building perpendicular to the layout of the rack storage subsystem. The viewing area is the length of the adjoining wall to watch the vehicle being rotated 45° and then lowered to the basement for parking. A directional monitor provides information for the driver during the entry process.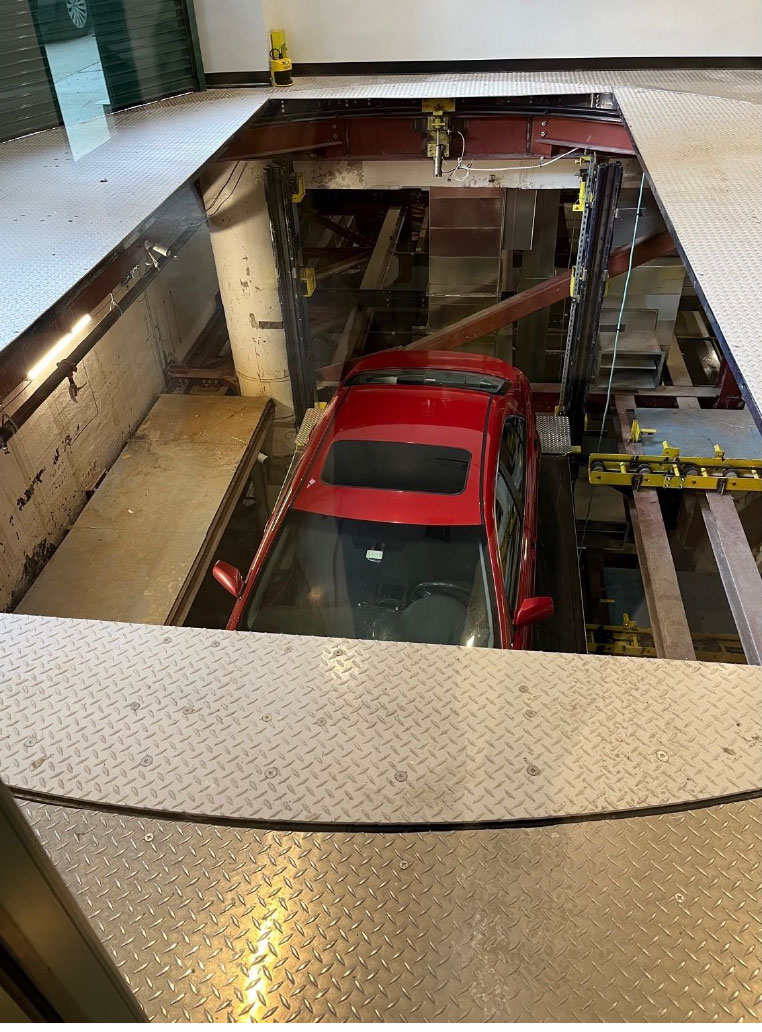 The vehicle is lowered by the Lift into the basement where the rack storage subsystem is located. While the Load Bays and Lobby provide an elegant environment the rack storage is all business with heavy-duty steel and industrial components to safely and efficiently park vehicles.