Austin, TX March 26 2022 Lawless Alan drove to a career finishing best 11th place at the Circuit of the Americas (COTA) Raceway in the NASCAR Camping World Truck Series' XPEL 225 this past weekend.
Despite being sent to the back three times for penalties including an uncontrolled tire at the end of Stage 2, Alan who had to start at the back in 34th position won made his way through the field three times to finish just outside the Top 10 and to win Sonoco's Rookie of the Race.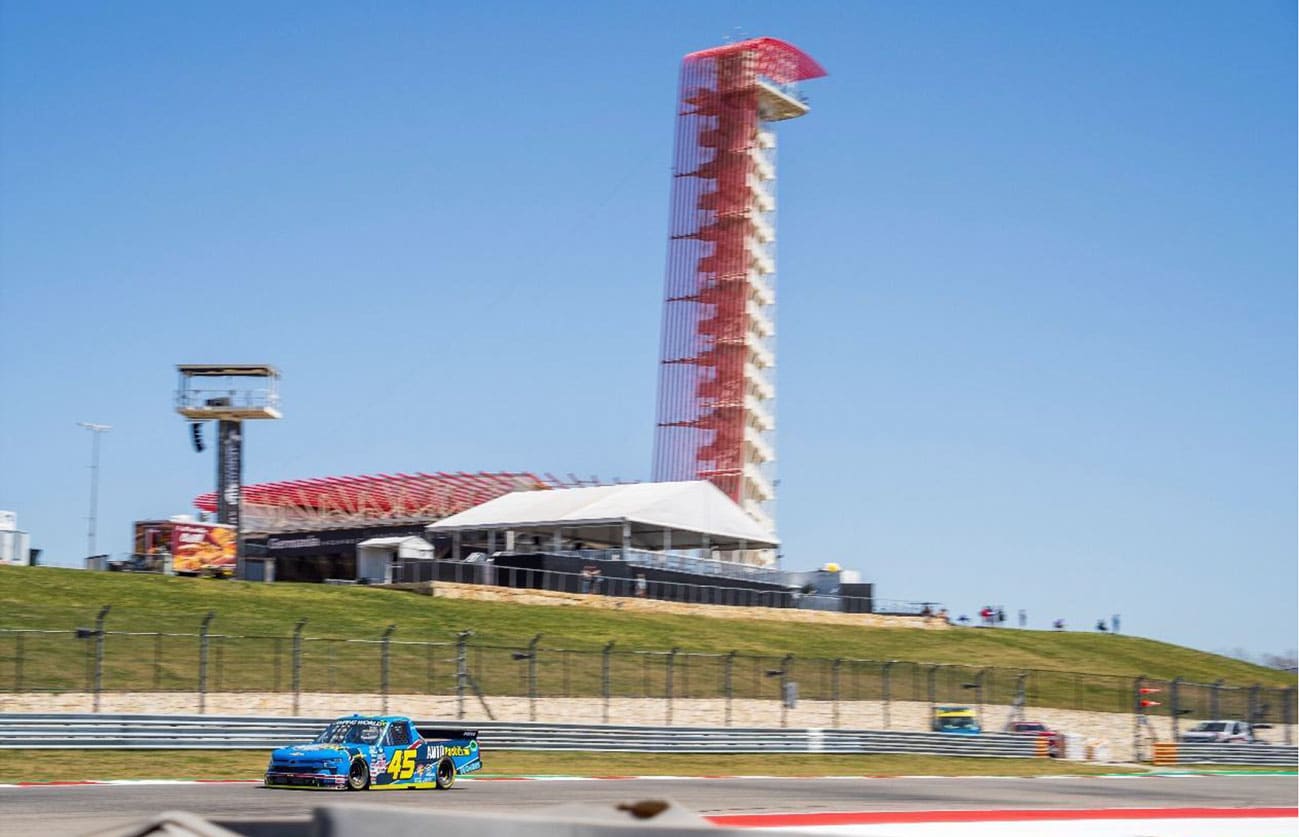 A cloudless sun-kissed day in Texas started cool in the 50°s but heated up to the 80°s just in time for a noon start of the XPEL 225 Race. Lawless was excited to finally be at a track he had been to before and was determined to make sure that things would fall his way.
Pre-race activities included plenty of photographs, autographs, and well wishes from a swarm of guests who were treated to a behind-the-scenes look at what it takes to race in the NASCAR Camping World Truck Series.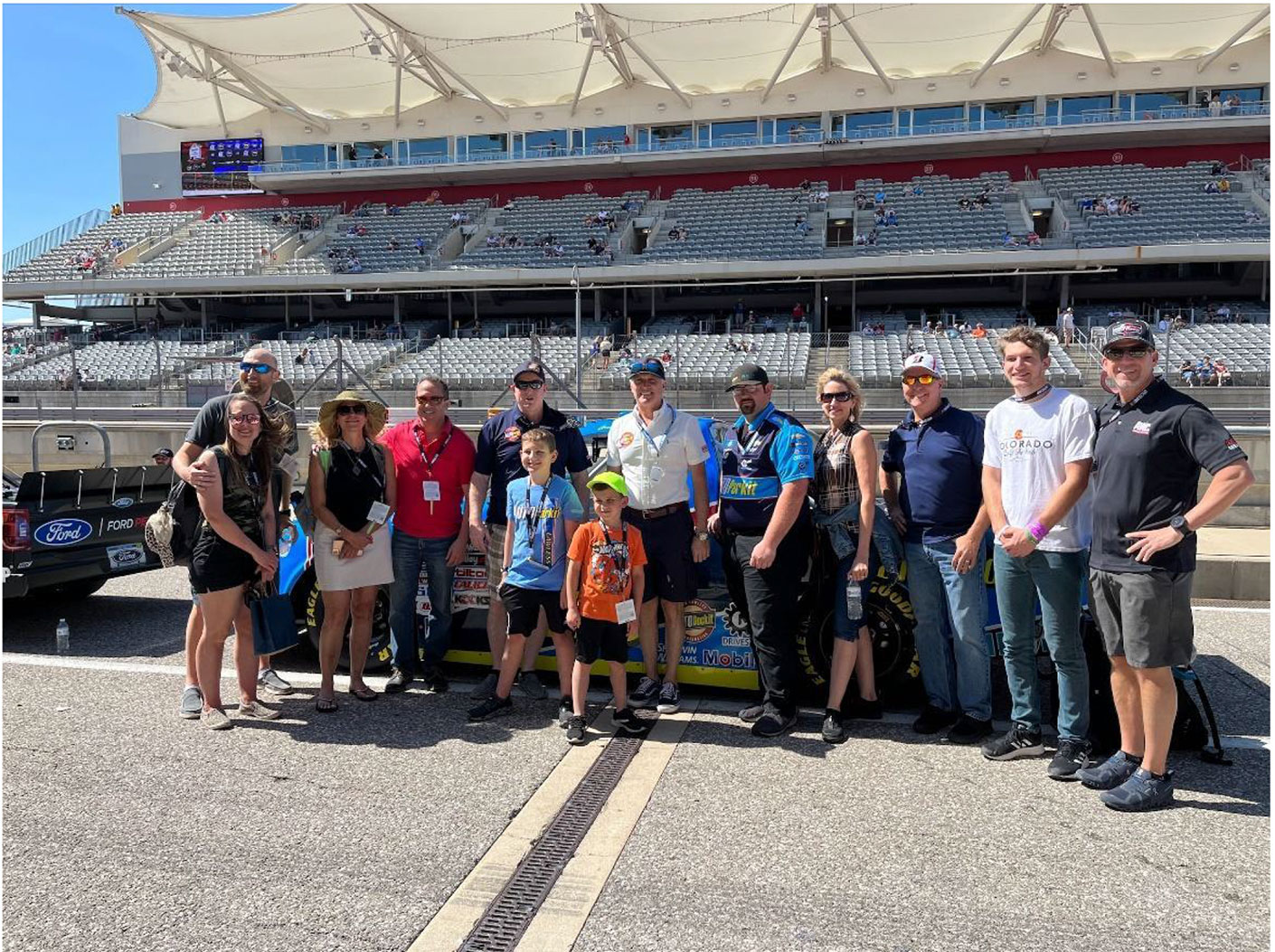 Lawless takes time to make sure every guest has an opportunity to ask questions about the race, the car, or his career. This includes the young and the young at heart.
Once pre-race activities are over however, it's all business. Alan and the team have a specific routine to get him focused and the truck ready to take the green.
Alan on the XPEL 225 Race: "It was a really solid day for our No. 45 AUTOParkit Chevrolet team here at Circuit of the Americas, coming away with an 11th-place finish. We overcame several penalties including one for an uncontrolled tire before the start of the final stage and were able to drive back through the field after being sent to the rear again. I'm proud of our team, AUTOParkit, and Niece Motorsports for putting in a ton of work. We learned throughout the race and continued to improve the performance of the truck. It was a really solid day."
Things heat up for Alan in April and May as the Camping World Truck Series kicks into full gear and he jumps into the Trans Am series at Laguna Seca and Sonoma. If you are interested in attending a race as one of our VIP Guests, please contact Christina Cappello at (855) 755-7275 or emailccappello@dasherlawless.com.