Eighteen-year-old Lawless Alan (yes, that's his real name – not a nickname) won the Happy Harvick 50 for the Late Model Divisoin at Kern County Raceway Park in Bakersfield, California, on March 15. He then picked up a win and a fourth-place in the twin 30-lap LKQ Pick Your Part Late Model features at part of the 19th season opener for Irwindale Speedway this past weekend.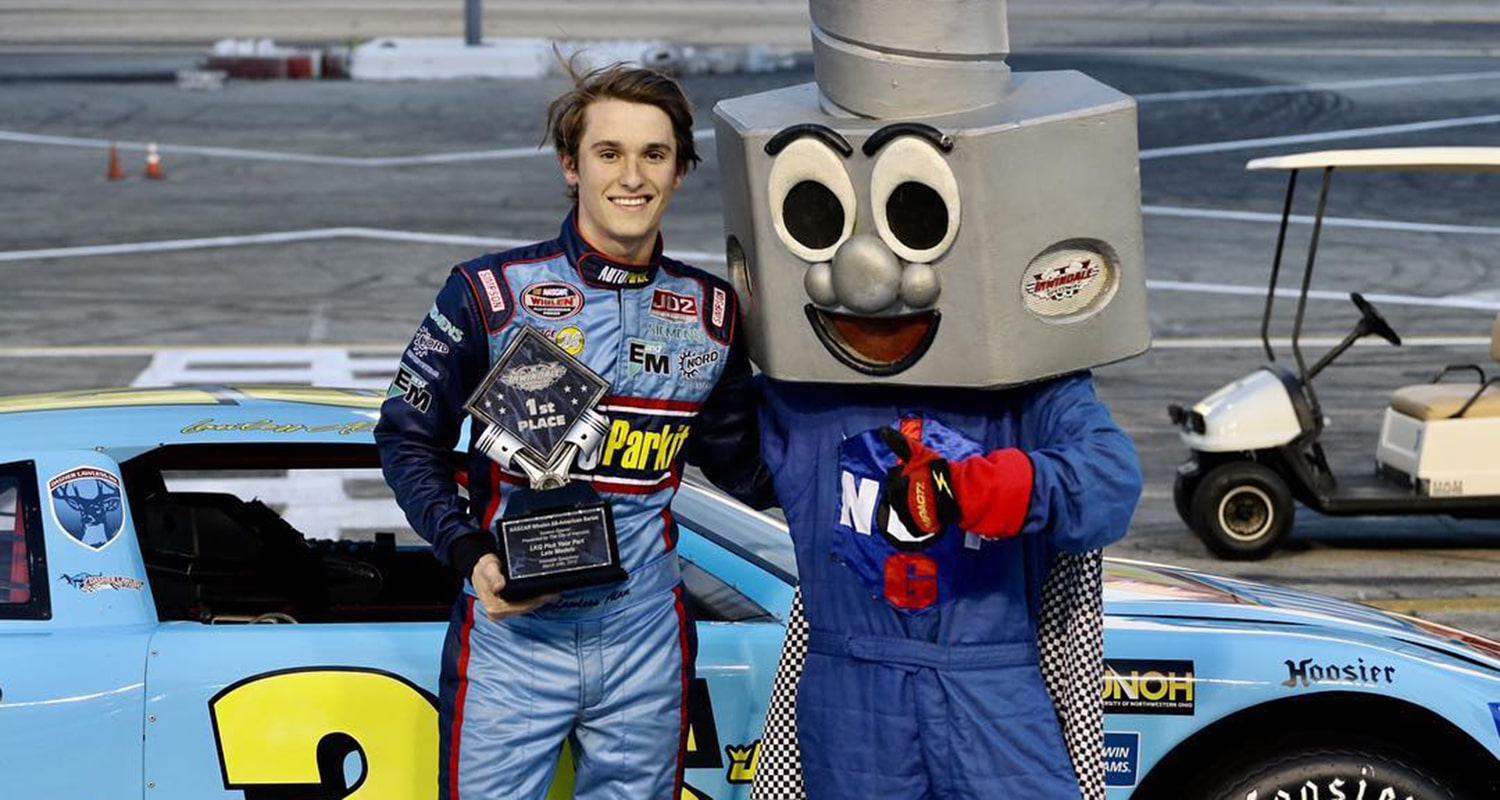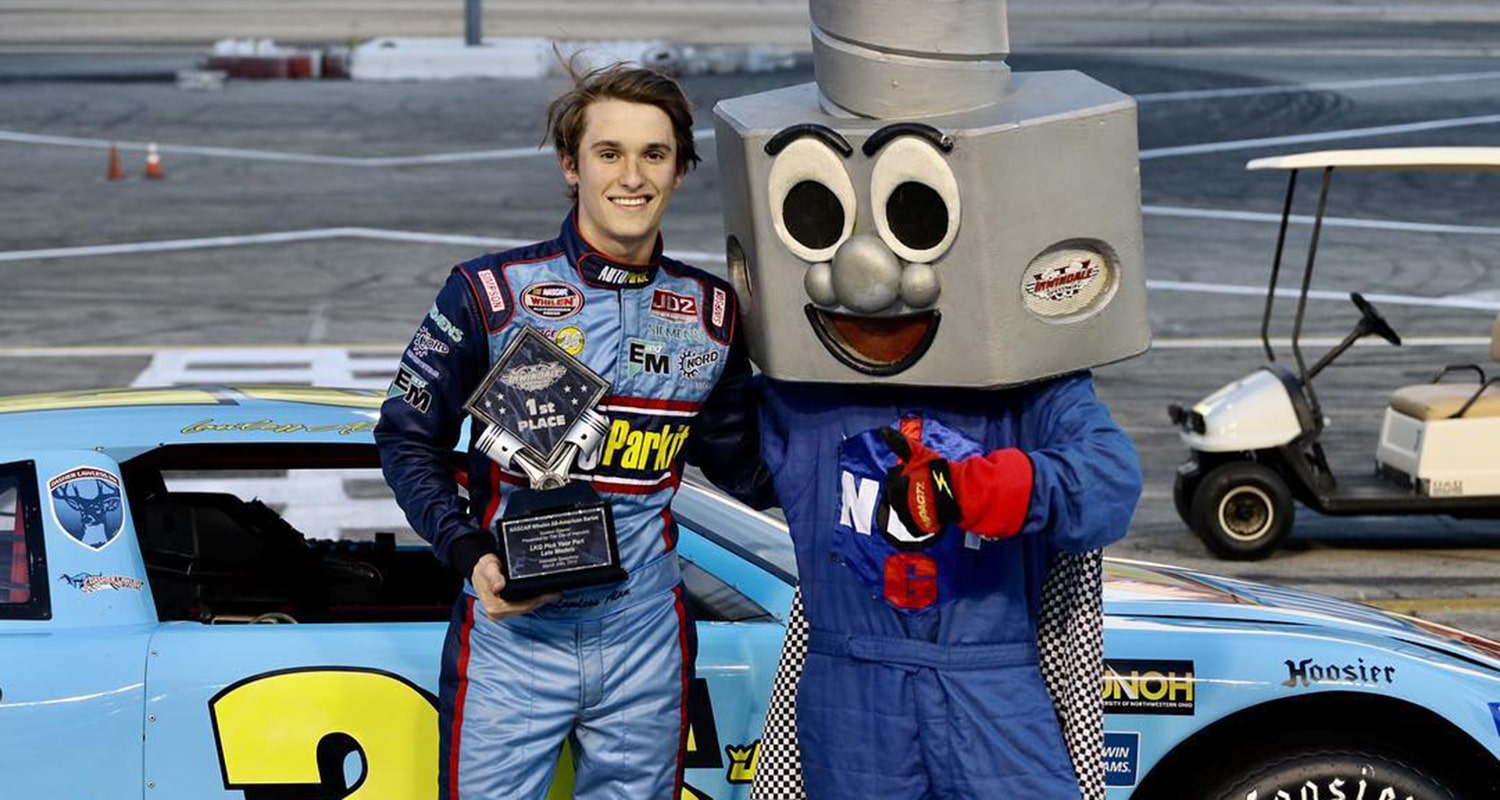 Lawless Alan, 18, already has a win at Kern County Raceway Park in Bakersfield and Irwindale Speedway. (Irwindale Speedway Facebook Page)
Southern California has a history of national championship contenders. Last season, Trevor Huddleston finished second in the national points while racing at Kern and Irwindale. It was his third straight season in the top 11 in national points. Brandon Davis was fifth in the national standings in 2011 and Nick Joanides was third in 2009. Greg Pursley won the national crown in 2005.
Alan will have plenty of talented young racers to contend with. Fellow 18-year-old Blaine Perkins won the other Late Model feature at Irwindale last Saturday, while Ryan Schartau, 15, was second and third and shared the points lead with Alan.
Read The Article