Reduce Installation Time due to Virtual Commissioning
AUTOParkit spans architectural, structural, mechanical, electrical, logical, and virtual systems. Using Siemens simulation software the controls team can build a virtual AUTOParkit System to validate software changes, test a scenario, and calculate system performance.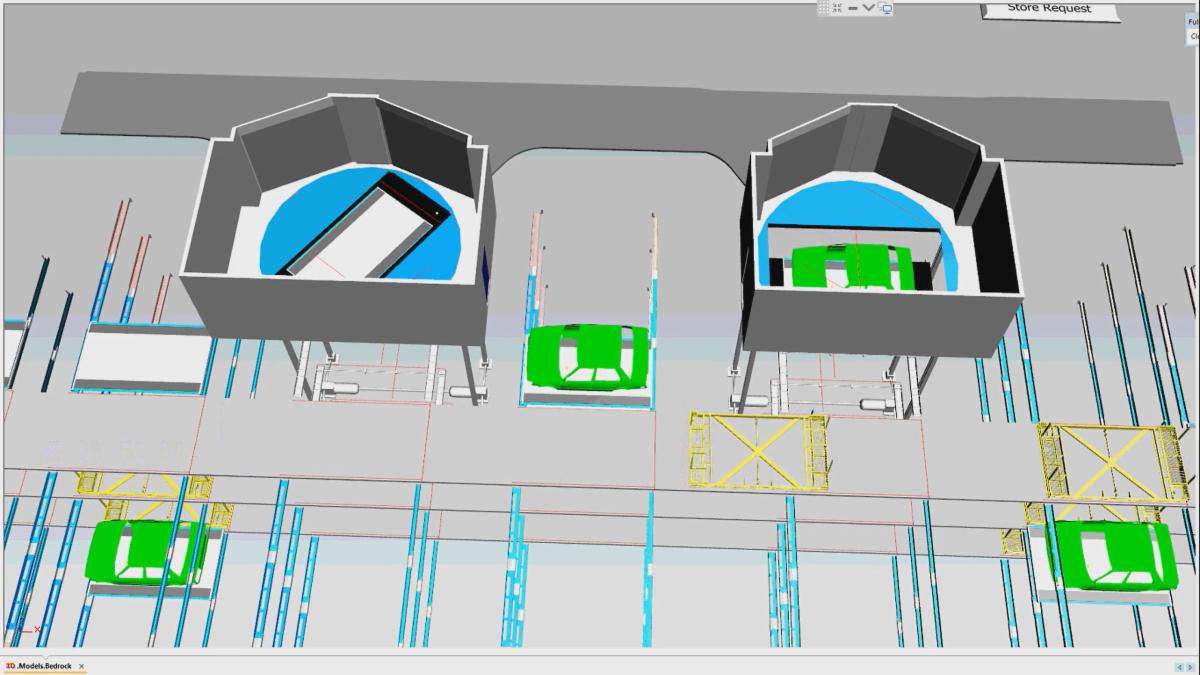 PRESS/321 Virtual AUTOParkit System
Long before the Rack Structure is installed, Lifts/Shuttles are delivered, and the electrical wiring has been completed the controls engineers at AUTOParkit are immersed in a virtual world running the actual code that will soon execute the actual AUTOParkit System at the PRESS/321. What is most impressive is that the actual code required to run an AUTOParkit System is being fully exercised before it is connected to a real machine. Commissioning now begins at our factory in Warren, OH referred to as virtual commissioning which is the latest technique to reduce time-to-market.
It does not end at commissioning. A virtual system can be exercised to test code improvements or validate an assumption or test for an unusual condition without the burden of excessive setup. It also allows for new team members to be trained and familiarize themselves with an AUTOParkit System.
The controls team exercises the entire real system on-site before it releases it to the end-users. Virtual commissioning accelerates that final step. Refinement of simulation tools and techniques continues to drive the virtual world closer to the real world.